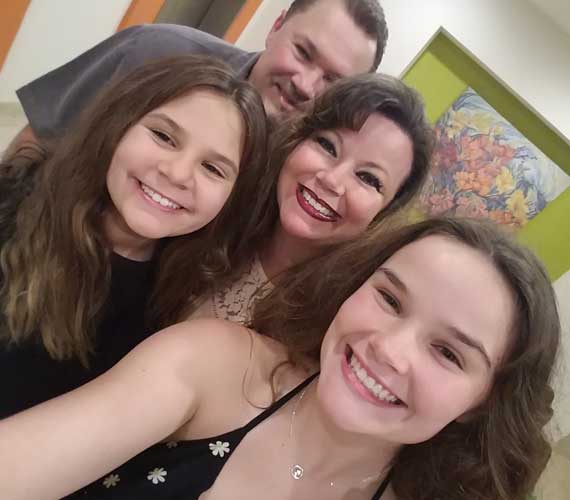 Hollie Hale born and raised in Pasadena, TX. She attended Sam Rayburn High School graduating in 1988.
After graduating high school, Hollie attended San Jacinto Junior College and graduated with an association of Arts Degree. She then attended and graduated with a Bachelor Degree from University of Houston, Clear Lake. Hollie then went on to earn her Doctor of Jurisprudence Degree at South Texas College of Law in 2002.
Hollie is married to Kevin Melton and has two daughters, KInleigh and Kinedi, three dogs Koko, Killer and Kibbles and one cat Kizzy. They all keep her busy when she is not practicing law.
For most of her life, Hollie has been working in the legal field. Growing up she worked in her father's law office. After graduating from High School she worked for the Pasadena Police Department while attending college. She also worked for Judge Molly Maness and Judge Louie Dittawhile in college and after graduating. After getting her Law Degree, Hollie served as a judge in the Pasadena Municipal Court for 7 years. Since 2002, Hollie has handled hundreds of divorce and custody cases.
Hollie L. Hale. Law Firm has been providing exceptional legal guidance and support to clients since 2002. Our mission is to continue providing clients with individual attention while maintaining an intense focus on great results. We will give your case the attention and quality service it deserves.  Hollie L. Hale areas of practice include:
Family Law
Criminal Law
Civil Law
Probate Law
Mediation
Traffic Tickets
Personal Injury
Accomplishments and Organizations
Special Counsel for "The Rose"
Member of the Pasadena Chamber
Member of the Deer Park Chamber
Member of the Pasadena Bar Association
Woman of Distinction for the Bridge in 2005
Chairman of the Judicial Screening Committee for the 2006 Harris County Judicial Candidates
Chairman of the Judicial Screening Committee for the 2008 Harris County Judicial Candidates
Chairman of the Judicial Screening Committee for the 2010 Harris County Judicial Candidates
Amicus Attorney appointments  for several of the Family District Courts
Mediator appointed by the 310th Judicial District Court